A Website Helps You Reach People When It Matters Most
Published on :
August-25-2016
Written By :
Pravin Joseph Philip
Most businesses tend to calculate return on investment (ROI) on their marketing investments, but many do a poor job of tracking the leads that come through their web site. This is a shame because many experts agree that their web site (both regular and smart phone renditions) is probably the single most cost effective source of leads.
It is instructive to look at patterns of Internet usage in the US and UK. according to s Wall Street Journal study, US, Americans spend a whopping 2.5 hours a day on average online with 25 percent of that spent on Social networks like Facebook. Amazingly Americans still spend an average of five hours per day watching television, possibly on account of an older population with more retirees. Another 20 percent on average is spent on email.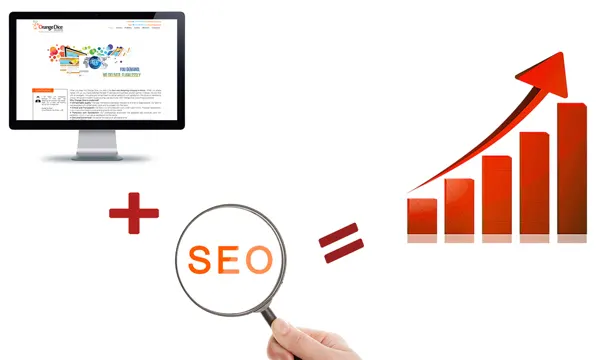 What is worth noting in the US, UK and Italy (for which data is available), smart phone access of the web is surpassing conventional web access. In India, with relatively low penetration of broadband access at home, Smartphone access (includes tablets) is also surpassing computer access, even though conclusive data to confirm this theory is only emerging.
With all this Internet use how can we reach our prospects?
All we have to do is ensure we have useful information to offer, arrange for search engine optimization, systematically market online and finally train ourselves and our colleagues to always ask people where they heard about us when they call. Sadly, many business teams will design a website as a routine chore after which they will complacently just place their web address on their signage or treat their website as a brochure or (even worse) a status symbol. How many Keralites or Indian businesspeople know that we can generate business leads from their website ? Having a website but not putting it to work for your business is like designing a visiting card and put them all in our pocket without handing them out. Its a fast growing, competitive world of growth:
The fact is that websites should be designed with a lot of useful content, then promoted online to get business. That means we need to do SEO ( Search engine optimisation) and Social media Marketing for the website, this will give traffic to the website and that will generate leads,..
These leads are valuable, particularly because These days, people really want to get the relevant details of products they are considering on there laptops or tablets, So with proper online marketing many searching for products and services online can make well informed online purchases that conclude satisfactorily in door delivery... Is online Marketing cheaper?
Businesses need to to use every cost effective channel they can access, to market.
However, on account of the size of the Internet market and the low cost of digital communications, online advertising is cheaper than offline advertising on a cost per thousand reached basis.
In Kerala, a normal web design starts from 8000/- and monthly SEO (search engine optimization) starts from 10000/- so the total cost for an year is below Rs 1.5 lakh. Since this provides benefits such as leads, website traffic, brand promotion and so and so, the money would be well spent. But in the case of paper ads, brochures or leaflets, the effective life is far briefer. Paper ads particularly are effective for only one day and could cost Rs. 10,000 for that day. One common pitfall is that some established firms and start ups, launch ambitious online stores that model themselves on shopping sites like flipcart, or amazon. Regrettably the result is big failure because they've just done a website and not marketed it online.. The bottom-line: while online media is more cost effective than the more traditional mediums, marketers cannot build online properties and expect that customers will magically appear. Online marketing is driven by useful content which gets picked up more easily by prospective clients if web sites are optimized for search engines.
Also the recent popularity of Social Media marketing has proven beyond doubt that the inclusion of content proven useful or interesting to buyers makes an enormous difference in the success of a marketer's online strategy.
Versatile Medium:
Where else can you offer information in so many formats (text, images, video, audio etc), create content in hours if not minutes, engage potential clients 24 hours X 7 days, respond to questions in real time and actually sell online with such ease.